Host a Workshop
Earn free Stampin' Up! products by hosting an in-home demonstration
The best reason to host a Stampin' Up! Party is that you'll love it. The next best reason is the chance to get free goodies! Where can you go wrong with that!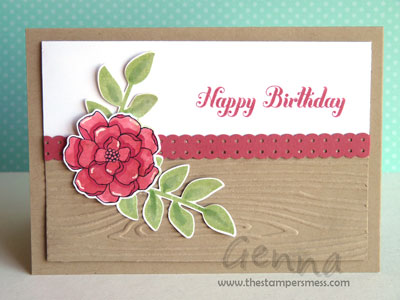 Workshops are relaxed events—a gathering of your family and friends for a memorable creative and social event in your home. They're simple to arrange and offer a variety of rewards, from quality time out from the daily grind to the opportunity to earn free Stampin' Up!® products. Each hostess can choose either a card making workshop or a scrapbooking one and can specify themes, occasions and/or colour schemes.
Hostess benefits start from total workshop sales of just $250. There's no requirement for further bookings and even the lowest level of rewards provides $25 hostess dollars that can be spent on exclusive hostess products OR on any item in the catalogue. With sales over $750 you get to choose a product at 50% off! See Hostess Benefits tab for more info.
That's the great news for you, what about your guests? Everyone will be invited to participate in a 'Make & Take' using a variety of Stampin' Up!® products. They get to try before they buy and unleash their creative talents in a supportive environment with absolutely no obligation.
There is no hard sell; the focus is on fun and letting the quality and versatility of the products speak for themselves. There are no minimum sales requirements. No minimum or maximum numbers of guests. Just an opportunity to share and indulge your passion for papercraft.