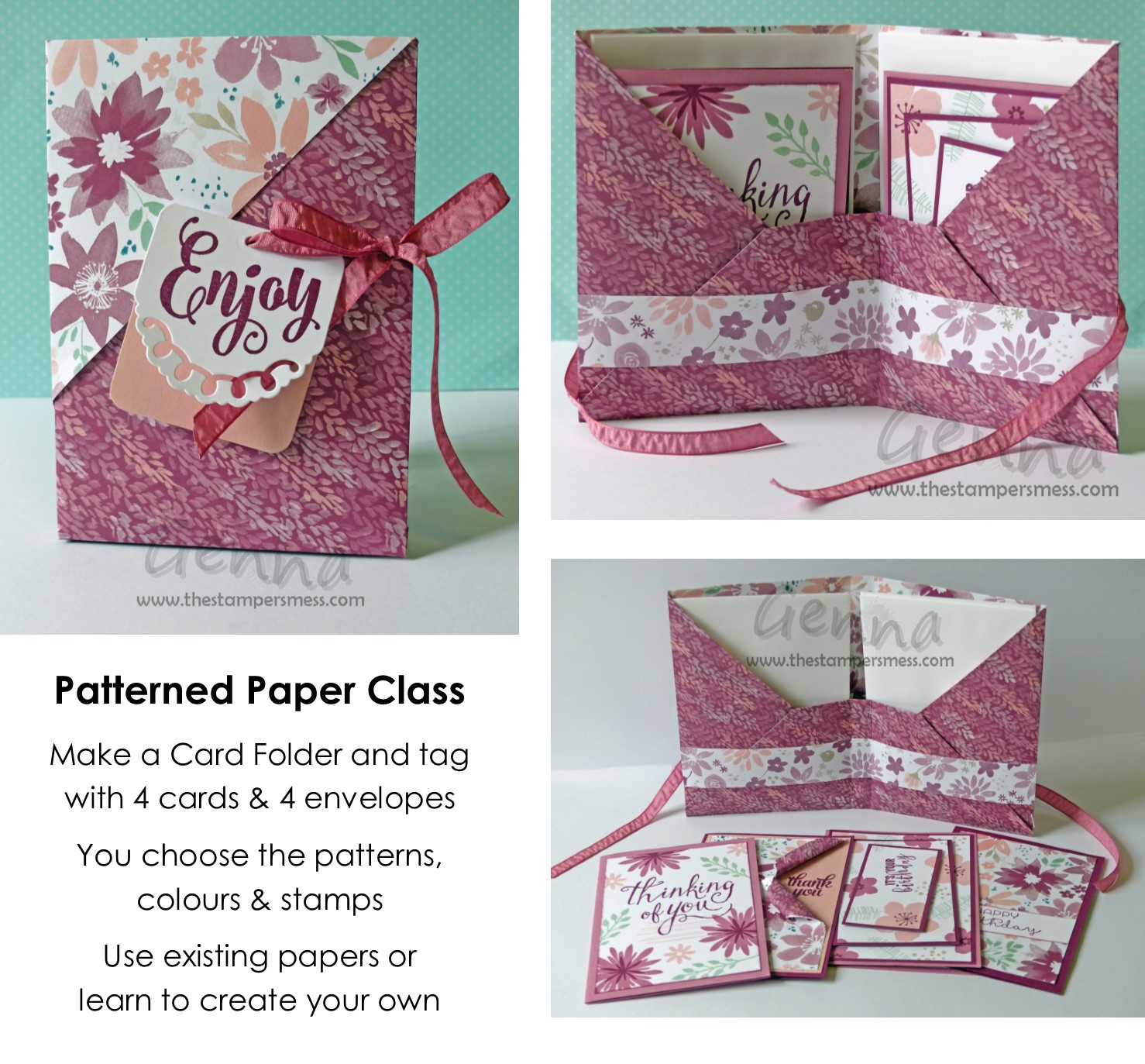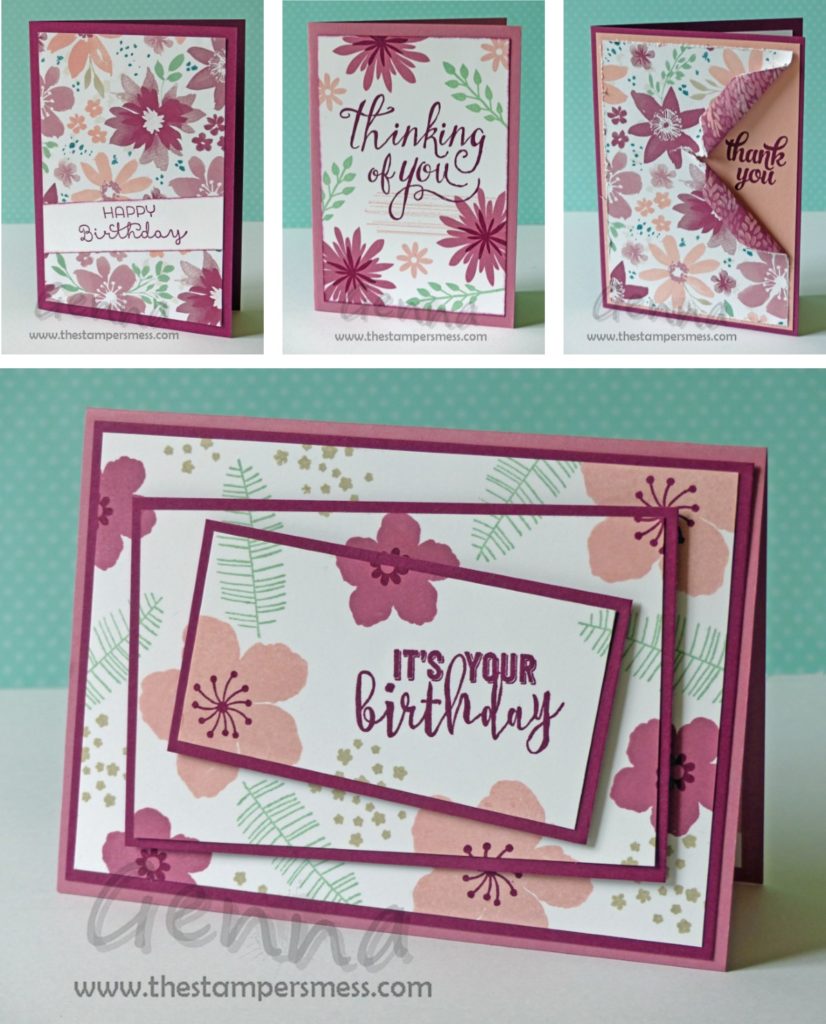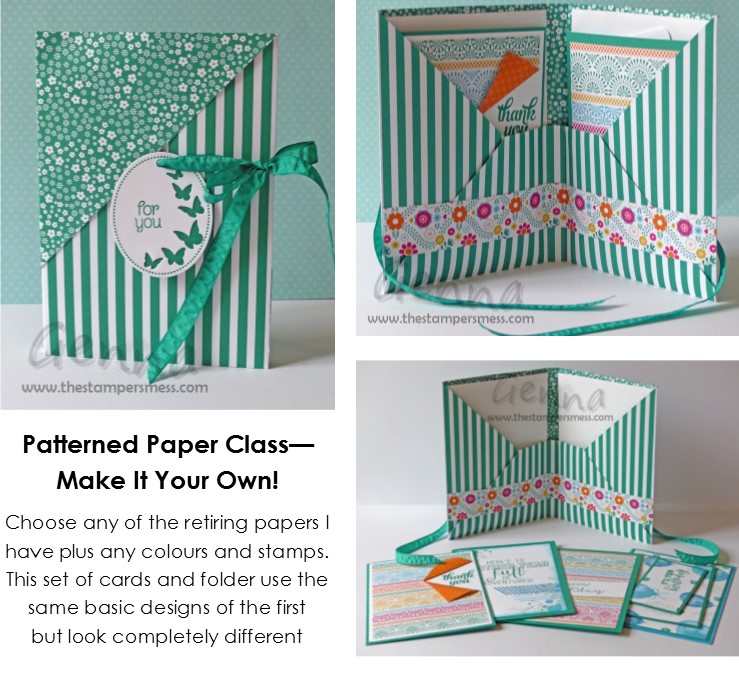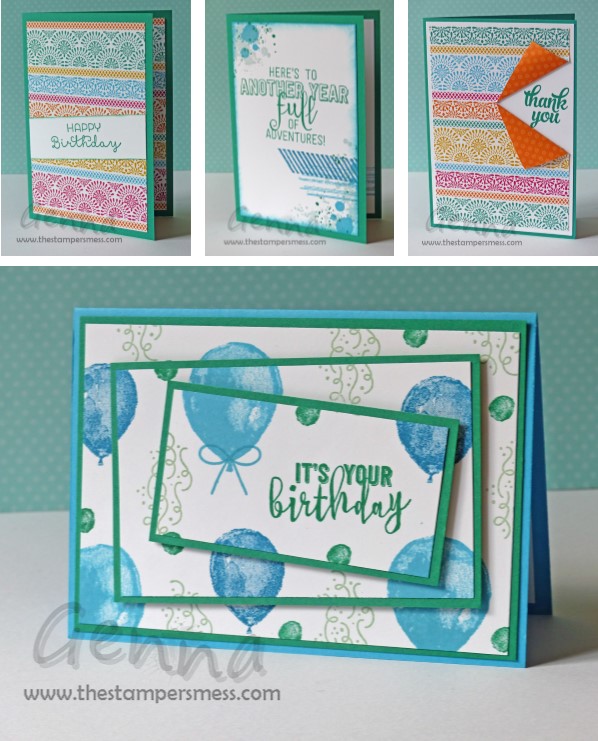 NOTE: Colours and patterns will depend on what's available. All products are from the retiring list so once they're gone, they're gone. Colours and styles available to each participant will likely vary from images shown. (But I do have more of the Blooms & Bliss – the first one – than any others)
IT'S THIS WEEK!
THIS Wednesday 10th MAY
8pm – 11pm
NARRE WARREN
$30 per person OR $20 with discount*
 
OR
 
THIS Thursday 11th MAY
10am – 1pm
NARRE WARREN
Children able to entertain themselves
in the next room are welcome!
$30 per person OR $20 with discount*
 If you want to come along please make sure you click the button above and follow the prompts to book your place.If you don't have a digital way to pay the fee send me an email and I'll give you the cash payment password so you can still pay on the day.
*ALL CLASS ATTENDEES CAN GET A $10 DISCOUNT ON THE FEE BY PLACING AN ORDER OF $100 OR MORE ON THE DAY.