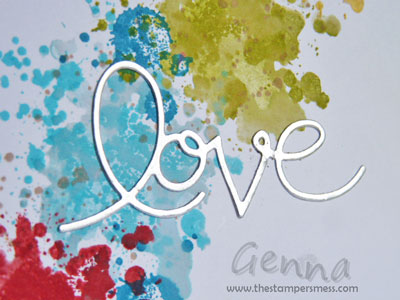 I'm in love with the new Expressions Thinlits Dies in the Holiday Catalogue! It makes it so easy to cut out a greeting with the Big Shot. The set has three words so you can choose from 'love', 'thankful' or 'merry'!
I've seen lots of tips where they suggest putting a sheet of wax paper between the die and the cardstock to make it easier to get out. I haven't tried this but I have to say I didn't find it too tricky to get out anyway. The dies all have little holes in them and if you gently poke through with a toothpick, a paper piercing tool or even the end of your paper snips it releases it enough for you to gently coax the diecut out. I think the trick is to be patient and not expect it to jump out on it's own.
I can tell already that my set is going to be getting a good workout!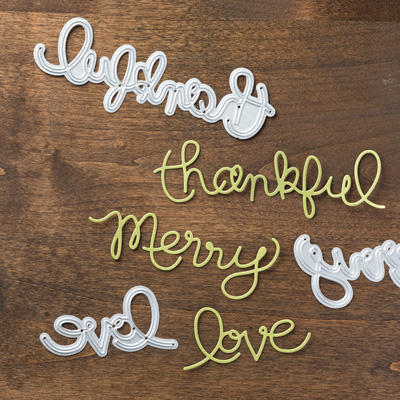 Expressions Thinlits Dies
(132171)  $42.95
This card was made for his awesomeness for our recent 12th Wedding Anniversary. I wanted something bright and featuring blue, green and silver – our wedding colours. The greeting is from our new silver foil sheets – I cut several from the middle of the mat so that nothing was wasted!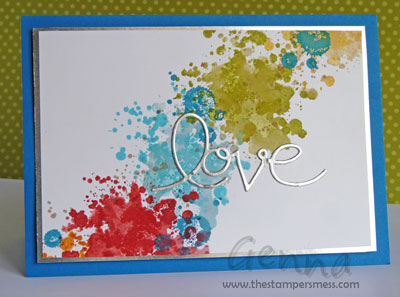 THE PRINTABLE PHOTO RECIPE CARD IS AVAILABLE TO MY NEWSLETTER SUBSCRIBERS. Subscribe for free today and let me know you'd like this one. 
To get the extra colour from the Gorgeous Grunge stamping I spritzed the stamp with water before stamping each colour once, then dried it all off and stamped the matching colour again over the top. It was just the look I was after.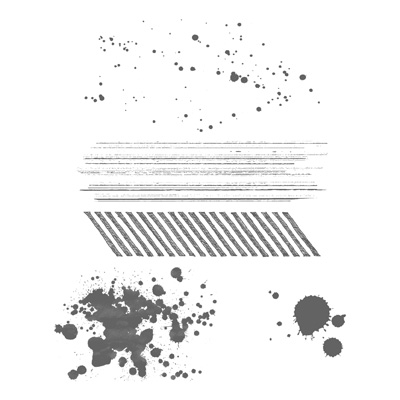 Gorgeous Grunge
(130514)  Wood $42.95
(130517)  Clear $33.95
If you like what you see, feel free to share, or leave me a comment.
Cheers
Genna