What I Can Offer You
My team of demonstrators is called The Stampers Next Door. We are a thriving group full of all types of demonstrators including hobbiests  and successful business builders.
We meet at least once a month for training and socialising and I have a team Facebook page and an online resource forum too.
I will now be offering a customised Training Package specifically designed to help business builders get off to the best start.
As a member of my team you can also come to one free class per quarter. That's a further saving of approx. $120 in addition to the free support and team training offered every month as well.
What better way to start your Stampin' Up! journey than by becoming a member of a caring, sharing, creative community?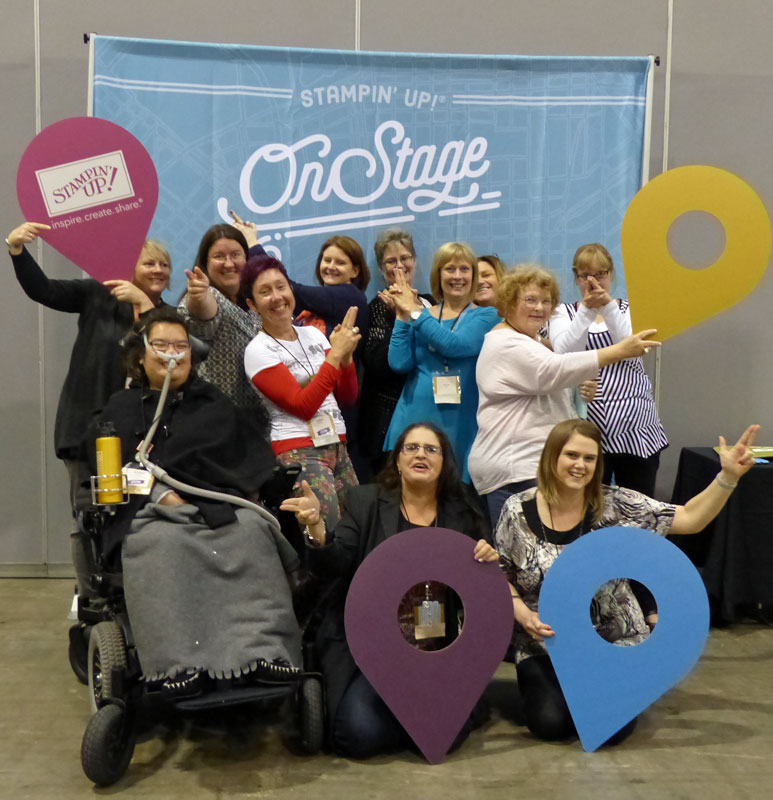 Just some of The Stampers Next Door
YOUR TEAM LEADER
I've been a Stampin' Up! Demonstrator since 2008. In that time I've worked my business in many different ways – from traditional in-home workshops to classes, stamp clubs, product clubs, market stalls, major craft shows and all the while steadily building my team.
Each year I've set – and achieved – the goal of improving on the one before, earning promotions, awards and recognition along the way. Including cash and product bonuses, free attendance at official events, invitations to lavish Leader Receptions and an all-expenses paid trips to visit the home of Stampin' Up! in the United States and a Mediterranean Cruise!
I have learnt many lessons and I've made mistakes. I've had periods of frustration and leaps and bounds of growth. But I've loved being a demonstrator right from the start – and sharing what I love is the best part of all. My team is always open to new members, whatever your aims or reasons for joining. And I'm committed to helping you make the most of the many and varied opportunities being a Stampin' Up! Demonstrator provides. 
Click here to sign up and order your kit today: