$169 Starter Kit
With a price of just $169, the completely
customisable
Starter Kit can be as unique as your own creativity!
The Starter Kit comes with:
· Up to $235 worth of exclusive Stampin' Up! products, all chosen by YOU.
· A business supplies pack (valued a t $80) to help get your business going right from day one.
· FREE shipping.
The total kit is valued up to $315, but the Stampin' Up! opportunity can be priceless!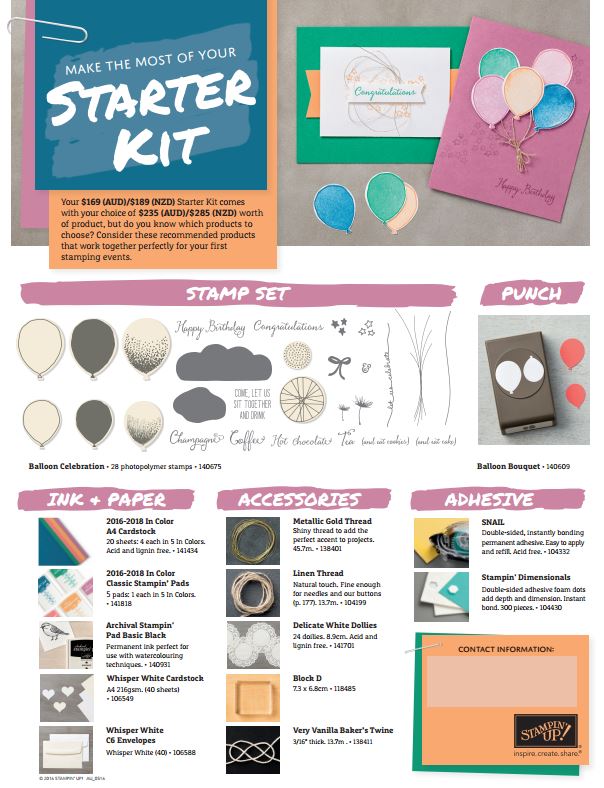 This kit really is completely customisable. You choose exactly what you want!
SO WHY BUY THE STARTER KIT?
Value for money. First and foremost, because of the value in the kit. You get a great range of products to get you started in the craft of stamping or to instantly make your stash more versatile and rewarding. This is in itself is a great purchase with or without the added benefits of being a demonstrator.
For example, are you thinking about buying the Big Shot die cutting machine? In the
catalogue
it's $159 plus postage. Include it in your Starter Kit and you can also choose $76 worth of dies and accessories. You still pay only $169 and it gets shipped for FREE too!
To become a demonstrator. The other fantastic reason to buy the kit is that it's all you have to do to become a Stampin' Up! Demonstrator. That's it. You buy the kit, fill out some forms and the doors are open to a whole new world of stamping fun and the potential to build your own business.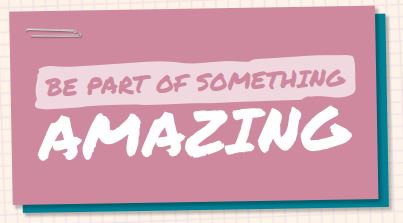 Click the button below to sign up and order your kit today: