It was for us! His awesomeness outdid himself this year creating a winter wonderland with a view of snow from every window, four large Christmas trees (and 3 small ones) and over 3000 twinkling lights.
Wonder Hubby had volunteered (yes, volunteered) to host my family's Christmas Day gathering this year, with over 40 people, and he was determined to do it right. Being an insomniac, most of the work was done at night and there were many mornings where me and the boys would awake to the sight of something new appearing either inside the house or out. The results were amazing!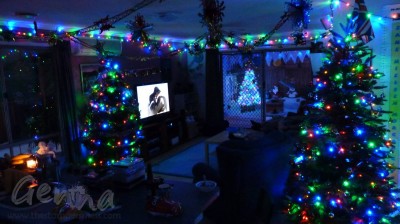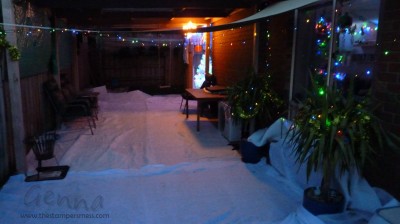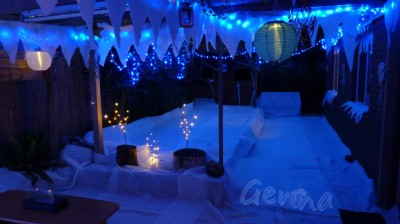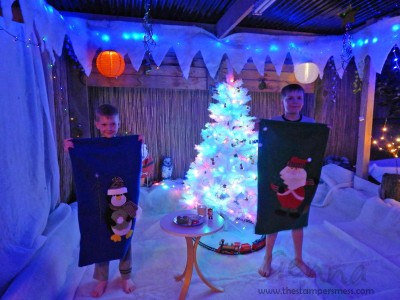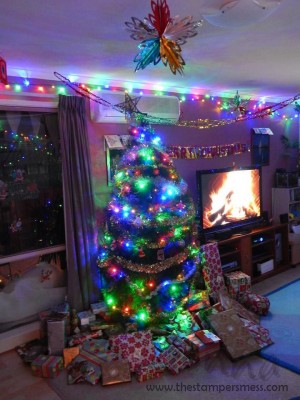 But what really blew me away was this video, recorded on Christmas Eve, just after Father Christmas had visited:
Can you tell he feels just a tad guilty about emigrating from the UK and being away from his family at this time of year? I hope they enjoyed his little glimpse into Christmas at Gifford HQ, oh and the dozens of photos he uploaded to Facebook throughout the day too!
I hope you all had as wonderful a time as I did and are now equally enjoying the 'recovery' too!
Cheers
Genna