Yes, it's time to get together
to launch our two new catalogues!
2016 Occasions Catalogue

Click to view online
AND  2016 Sale-a-bration
(find out more about this here)
You're Invited to a Card Buffet!
Drop in briefly or craft the day away.
Thursday 14th January
Any time between 8pm and 11pm
NARRE WARREN
OR
Friday 15th January
Any time between 10am and 2pm
NARRE WARREN
OR
Saturday 16th January
Any time between 2pm and 6pm
Bookings essential, so let me know asap if you're coming!
Rose Wonder stamp set and Rose Garden Thinlits (p18)
Free catalogue
Free sample products
Free mini project to create
Displays with sample projects
The chance to try out new products
Prizes
Entry into the hostess prize draw for every $50 order
Bonus gift for orders over $100!
The option to partake of the card buffet
Botanicals For You (Sale-a-bration p4)
View the range of projects to choose from.

Select the ones you want to create.

Purchase the 'kit' containing the consumable materials and instruction sheet. (Around $2 to $5 each – CASH ONLY FOR THE BUFFET PLEASE, credit cards welcome for catalogue orders)

Locate the tools basket for that project.

Get crafting.
Feel free to drop in briefly at any time or stay for the whole session
and you can choose to make just one project or all of them.
They will vary in skill level, style, products used and techniques.
Have you spotted some examples of the types of projects you can create?
What you get from the launch is up to you.
There's no obligation to purchase anything or even to do the card buffet at all
– there will be a mini project for you to get your hands inky.
And I'll be on hand to demonstrate and answer any questions.
FREE GIFT FOR YOU AND YOUR FRIEND
IF YOU BRING ALONG A GUEST
WHO WANTS TO JOIN MY MAILING LIST!
(Remember – You must both have a place booked in advance.
And let me know you're bringing a newbie so I can be prepared.
Only applies to guests not already on my mailing list)
All are welcome but bookings are essential…
Cheers
Genna
So many new products!
And the chance to get some for FREE!
So exciting! Today we get to welcome the brand new Occasions catalogue, packed full of new stamps, papers, kits, tools and more!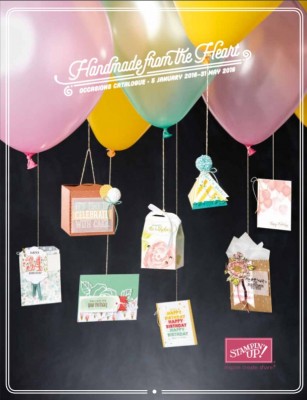 If you look closely you'll also spot some returning favourites from the Holiday Catalogue, including some of the discounted bundles – see page 48.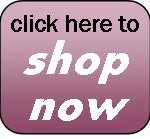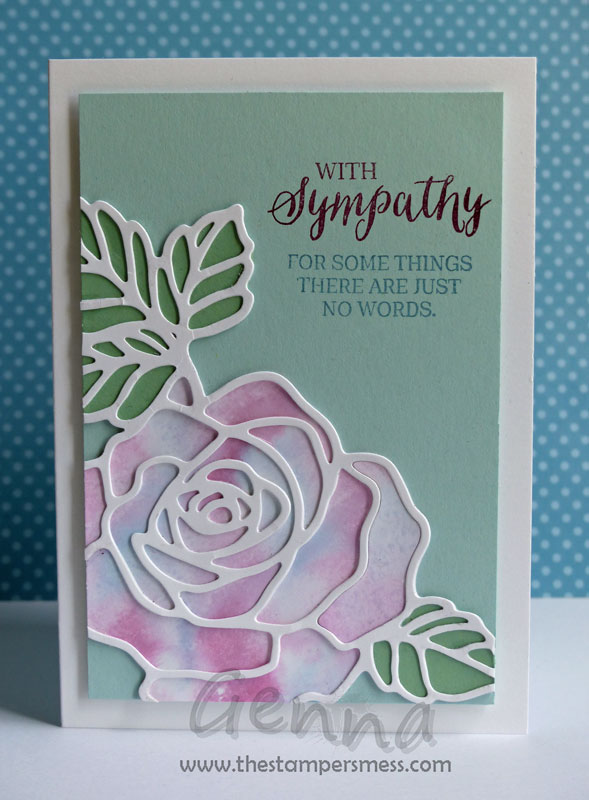 AND… today also marks the start of our much-anticipated annual promotion – SALE-A-BRATION!
If you haven't taken part in Sale-a-bration before, here's how it works:

There are 11 brand new and exclusive products to choose from including stamps, papers and Project Life!
You'll find all the details and lots of wonderful inspiration in the brochure below: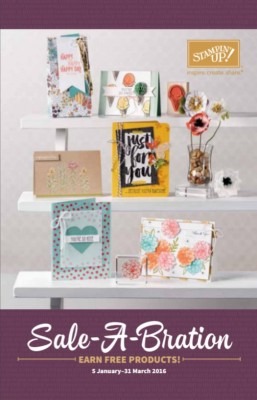 Let me know if you'd like me to post you hard copies of both of these catalogues free of charge!
Cheers
Genna