Now the cards are done…
…time to get ready for Christmas Day!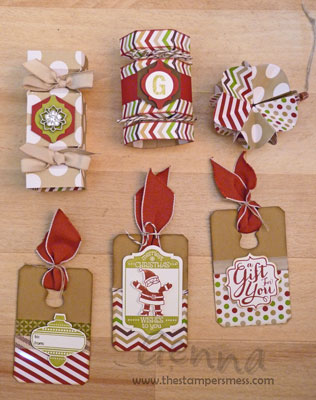 This time we'll be making tags, table decorations and a super sweet little ornament. The class will once again features the traditional colours of the Season of Style paper stack – which is so much more versatile than just for cards and only $11.95 for 48 sheets! (see the Holiday Catalogue)
Thursday 5th DECEMBER
8pm – 11pm
NARRE WARREN
$25 per person
OR
Friday 6th DECEMBER
10am – 1pm
NARRE WARREN
$25 per person
Children able to entertain themselves in the next room are welcome!
We'll be making two mini crackers that you can fill with whatever you like. One in a square shape, decorated with a Frosted Finishes jewel: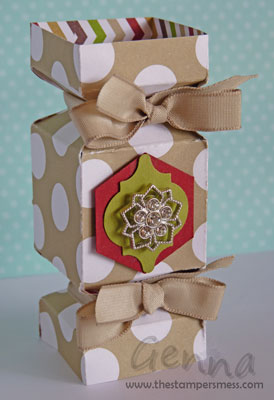 And one in a hexagon with a monogram detail: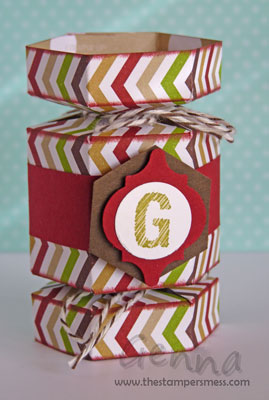 Then we'll make this cute – and much easier than it looks – folding ornament…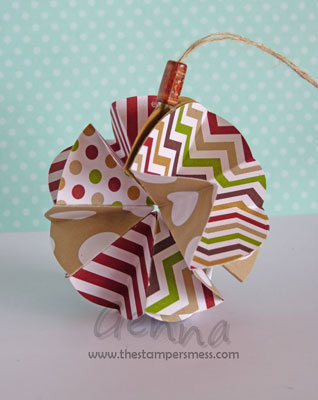 …that you can also give as a little gift. Here it is all folded flat: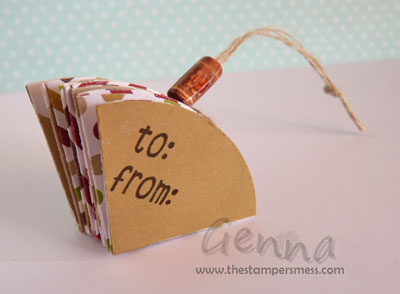 Finally we'll make three gorgeous tags all using the Chalk Talk Framelits Dies and the soft and strokable Cherry Cobbler Stitched Edge Grosgrain ribbon (2.5cm wide and just $15.95 for 9.1m)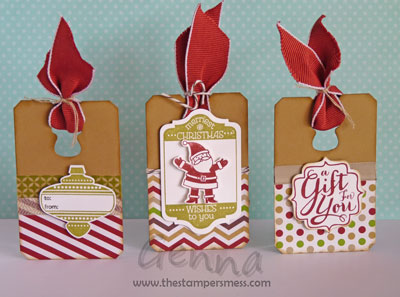 These tags each use a different stamp set and punch/die combination.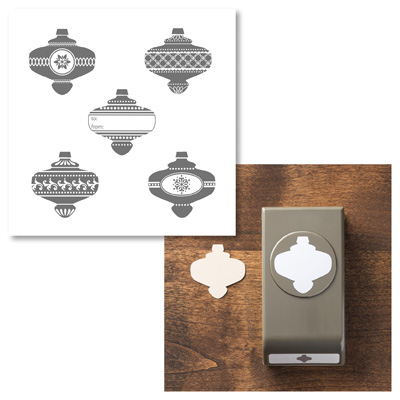 Christmas Collectibles Bundle – 15% Savings 
Wood (133282) $55.95
Clear (133283) $49.25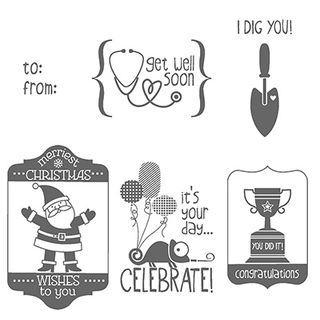 Tag It  – Ronald McDonald House Charities Set
$3 donated for each set bought.
Wood (130300) $39.95
Clear (130303) $31.25
 Teamed with another die from the Chalk Talk Framelits set: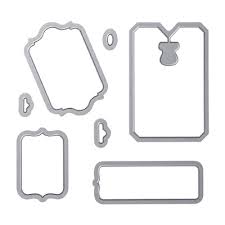 Chalk Talk Framelits
(129983) $42.95
And finally one of our Holiday range of Single Stamps: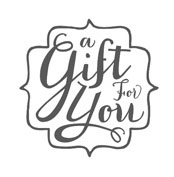 A Gift For You
(134765) $8.95 (Clear Only)
With one of the new punches from the Holiday Catalogue: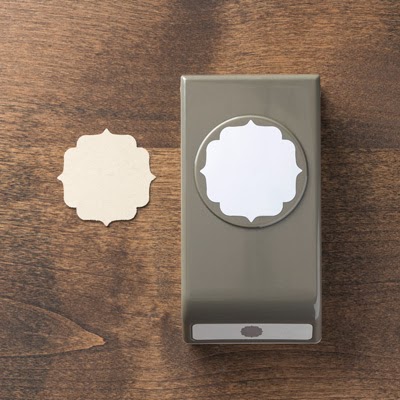 Label Bracket Punch
(132153) $27.95
*ALL CLASS ATTENDEES CAN GET A $10 DISCOUNT ON THE CLASS FEE BY PLACING AN ORDER OF $100 OR MORE ON THE DAY
Cheers
Genna