Time is almost up to get your FREE products. Sale-a-bration must end tomorrow!
Remember that for every $90 you spend you can choose a free product from the Sale-a-bration range. No limits.
Online orders must be completed by 11.50pm tomorrow (Monday) evening.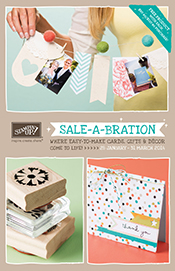 Click image to view brochure online
 In case you need some last minute inspiration here are a few projects using Sale-a-bration products: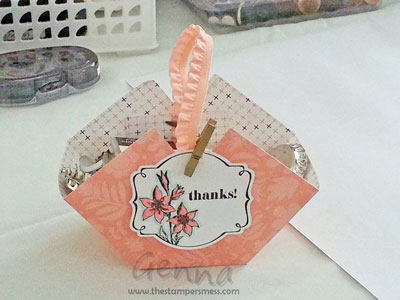 A simple gift basket using the Sweet Sorbet paper and the You're Lovely stamp set. This one was a hostess gift filled with a range of sample products.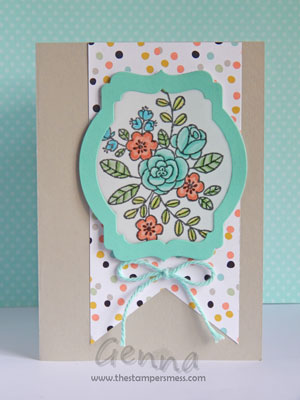 This card has the Sweet Sorbet paper and the matching thread from the Sweet Sorbet Accessory kit. That gorgeous stamp is So Very Grateful and it's in the Occasions Catalogue so will be hanging around for a while longer. You can see more details on this card here!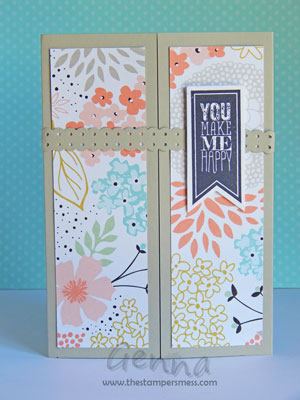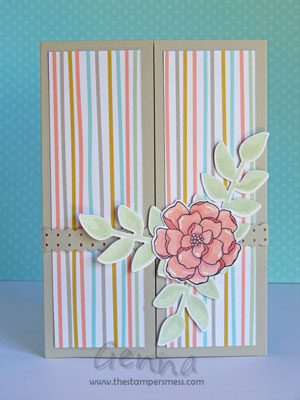 And both of the cards above use paper from the Sweet Sorbet pack. Boy am I going to miss this paper, it just brightens up everything it's used on.
Don't forget you can make up your $90 with any items you choose but there are some great examples of bundles in the Sale-a-bration brochure.
Cheers
Genna