His awesomeness turned 40 a few days ago so I had to make a special card. I chose a never-ending one! I've only made one of these before – in my pre-Stampin' Up! days. They're super easy and so much fun. I'll be teaching my 3D Template Stamp Club how to make this type of card in our final class next month.
THE PRINTABLE PHOTO RECIPE CARD IS AVAILABLE TO MY NEWSLETTER SUBSCRIBERS. Subscribe for free today and let me know you'd like this one.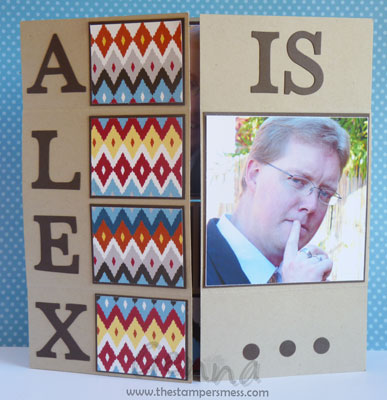 The card has four 'sides' and no back. Each panel has a unique way of opening.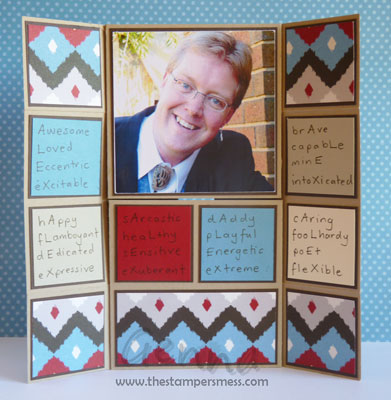 Each time you try to look inside you find yourself cycling through all four sides…never reaching the end.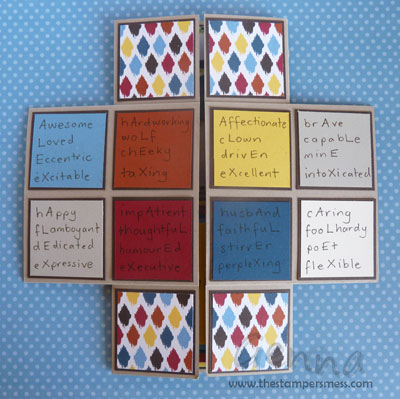 I filled each of the squares with words to describe Alex. Each square has a four words, containing the letters A, L, E & X. And there are 10 squares so 40 words in total.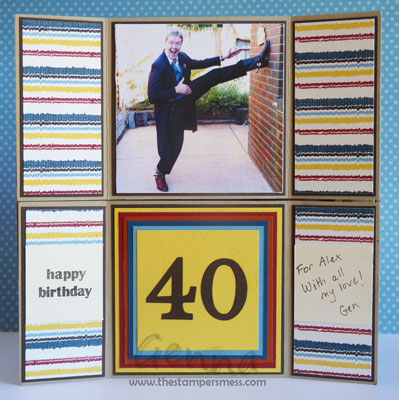 It's impossible to use still photos to show how the card actually folds so my son Zane and I created a video. Click on it below and see the magic for yourself.
So what did my Wonder Husband do to mark his big day? See if this photo gives you a clue: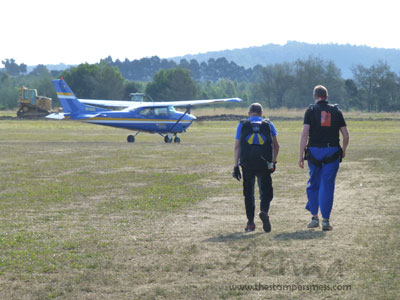 Yep, you guessed it. He jumped out of a plane at 14,000 feet! And I was more nervous about him doing it than he was.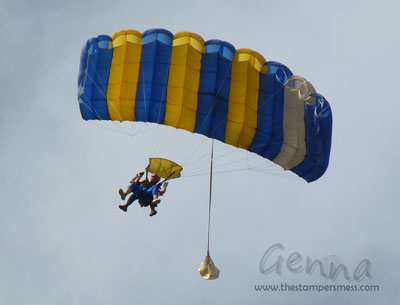 Happy Birthday Alex!