My first creative project upon my return was to have a go with My Digital Studio (MDS) – see this post for more information.
I started by downloading this free card template called Fruit & Flowers. It's so sweet I could have used it just as it is but I had a specific purpose in mind – and I couldn't resist the idea of tinkering.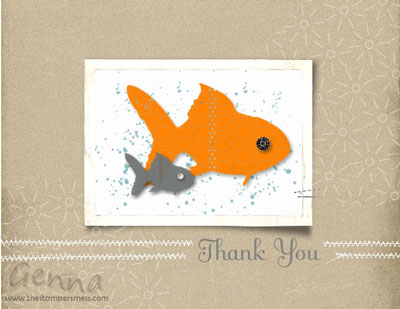 So with a few quick changes – that were so much easier than I'd been expecting – I turned it into this!
My mission was to make a card for my fish to give to the fish-sitters who kept them safe and happy while we were away. Reece is a big goldfish and Zebzee is his little mate. I loved how I could use the same digital stamp from the included Patterned Pets set to represent both fish. You simply drag to change their size and click to change their colour. I added a few water splashes and swapped out the greeting and I was done.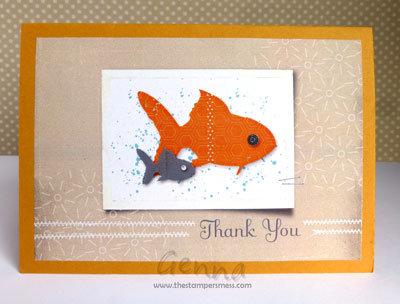 Then all l I needed to be ready to deliver it was print out the digital image and stick it down onto a More Mustard card base. How easy is that!
If you'd like to see what you can do with MDS, why not try out the 30-day free trial? What have you got to lose?

Cheers,
Genna