AUGUST CLASS – Change of dates!
Do you know how to create backgrounds?
The possibilities for creating backgrounds for cards and scrapbook layouts using ink, paper and stamps are virtually endless. 
In this class you'll learn four different ways using four different tools – liquid ink refills, water based markers, sponges and a brayer.
ALL DATES CHANGED DUE TO ILLNESS – Mine and the kids'!
8pm – 11pm
NARRE WARREN
$20 per person OR $10 with discount*
Friday 21st

AUGUST
10am – 1pm
NARRE WARREN
Children able to entertain themselves
in the next room are welcome!
$20 per person OR $10 with discount*
All four projects we'll be making use the new THICK Whisper White Cardstock as a base, and all four make use of the negative space cut out by the Greeting's Thinlits. You'll even be able to take home the four surplus words already cut out and ready to go!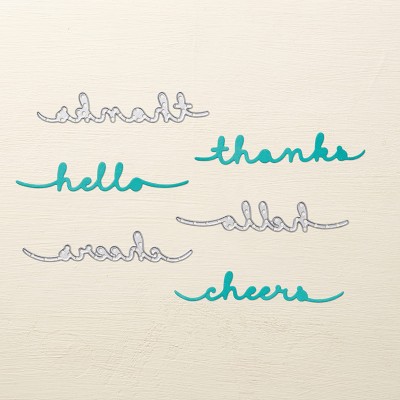 Greetings Thinlits Dies (p172)
(138275) Just $25.00 for all 3 dies!
Here's a closer look at the four cards:
The first uses liquid reinker bottles and the Bokeh Technque that borrows it's look from photography.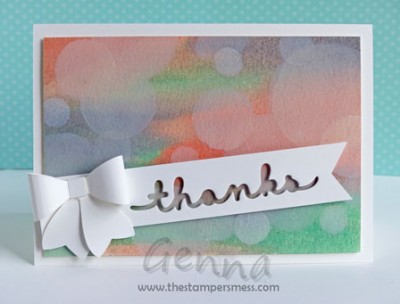 This one uses the Misted Marker technique to create a blotchy, imperfect look that works perfectly with the Gorgeous Grunge stamp set.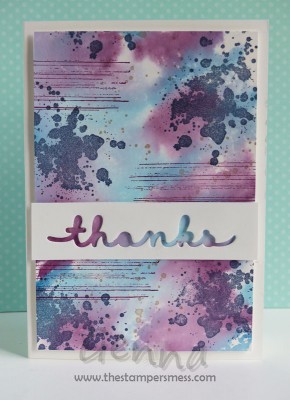 The next one is the simplest of the bunch and uses the large background stamp to do most of the work on top of a sponged background.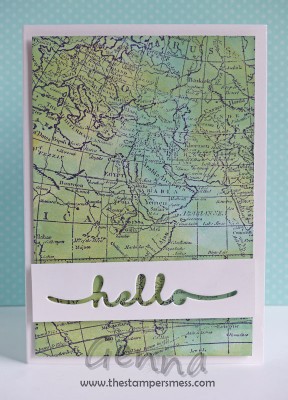 Finally, a large background embossing folder starts the job and a brayer finishes off the 'slate' look.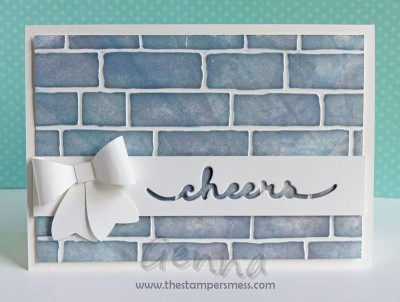 Did you spot that two of the projects also make use of the Bow Builder Punch?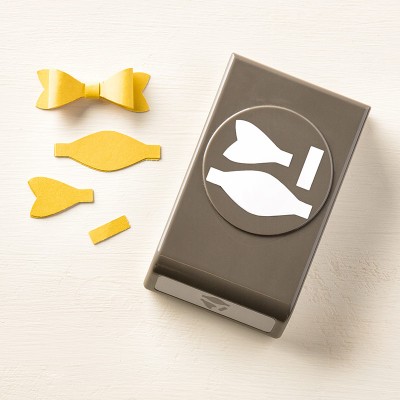 Bow Builder Punch (p167)
(137414) $31.00
This is one of those things that's so simple to use – as soon as you know how.
Here's a quick video that shows you how:
If you want to come along please make sure you click the button above and follow the prompts to book your place.If you don't have a digital way to pay the fee send me an email and I'll give you the cash payment password so you can still pay on the day.
*ALL CLASS ATTENDEES CAN GET A $10 DISCOUNT ON THE FEE BY PLACING AN ORDER OF $100 OR MORE ON THE DAY.
Genna