Father's Day Blog Hop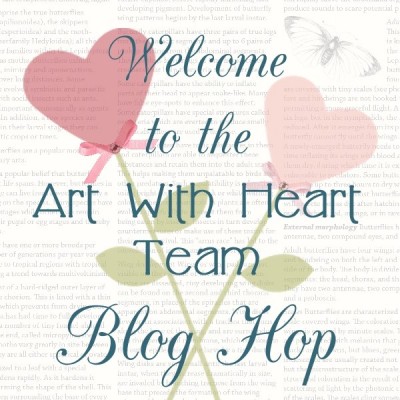 It'll be September before you know it. Can you believe how fast this year is going? For some reason Father's Day always sneaks up on me. One minute it's the middle of winter and the next it's already September.
So today I'm getting together with some of the Art with Heart Stampin' Up! team girls to inspire you with some Father's Day ideas – and remind you that's it's really not that far away!
You may have just been inspired by the creativity of Tina Gillespie, if so, I hope I can live up to expectations. If you're starting from here, welcome, and thanks for taking the time to join in on our hop.
I don't know about you, but the dads in my life are pretty non-traditional. They don't really like any of the 'classic' dad themes you see on mass produced cards. Some years I can find inspiration in their specific interests but sometimes I find making cards for Father's Day a bit of a challenge, especially when the stamp sets designed with 'masculine' cards in mind don't necessarily suit the specific men I'm creating for.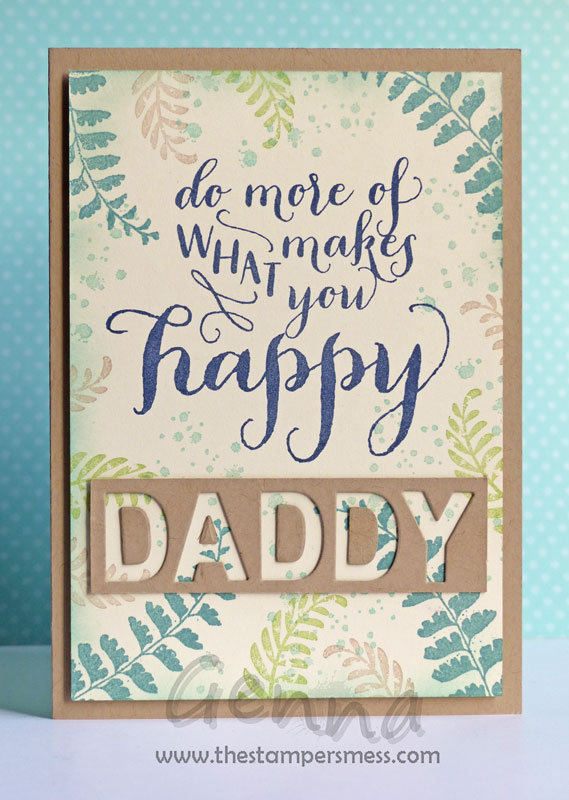 My first sample uses stamps from three sets that are a very long way from what would be considered by most as 'masculine'. It has foliage images from both Butterfly Basics and Awesomely Artistic. And I took the greeting from Hello Life – a set more readily associated with romance. For me what really makes this card work – and makes it suitable for Father's Day – is the addition of the word 'Daddy'. I know His Awesomeness gets a huge amount of happiness from just being 'Daddy' so the combination of words and images evoke the idea of him spending time outside with his boys – an absolute favourite past time, and much-need antidote to work-related stresses. Except now I have to hope he's too busy with those stresses to read my blog and see the card he'll be getting!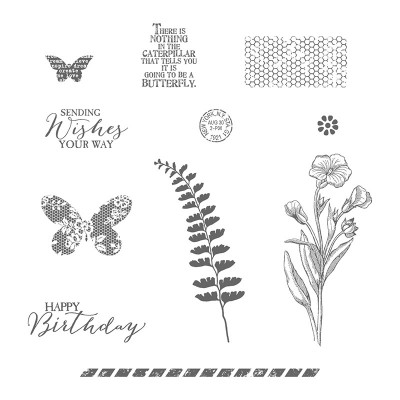 Butterfly Basics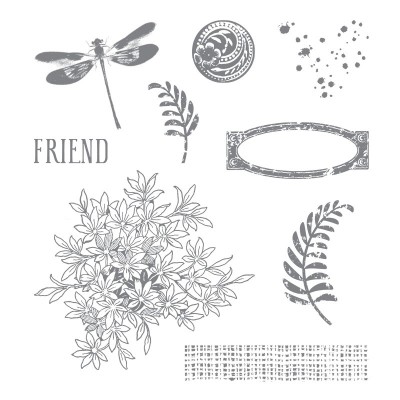 Awesomely Artistic
Hello Life
Continuing with the nature theme, my second sample card features a sneak peek of an item from the upcoming Holiday Catalogue. I just couldn't resist the simplicity and beauty of the new Woodland Textured Impressions Embossing Folder. And I loved that all it needed to make it perfect for the occasion was a few well chosen words – from the Crazy About You stamp set. This was such an easy card to make and would suit almost all fathers no matter what their interests.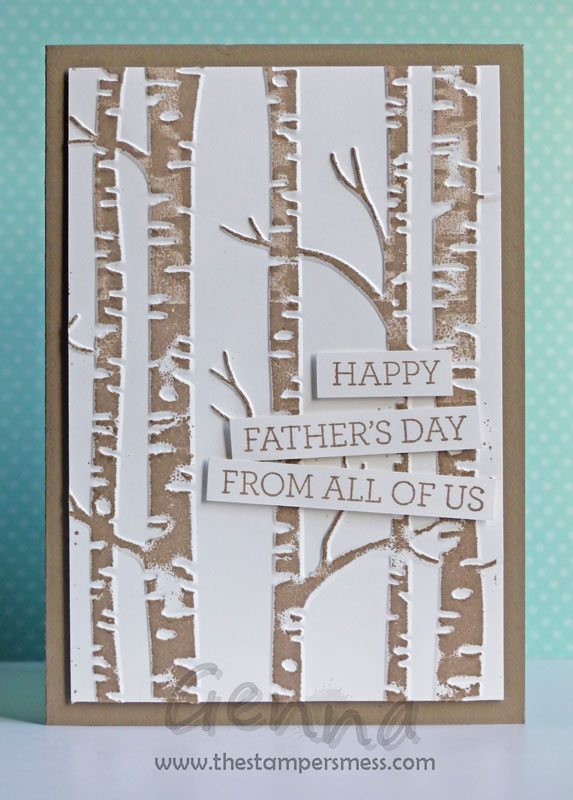 Bizarrely, for my third sample my train of thought went right off the nature track to almost the complete opposite – an urban grunge look. This uses another great embossing folder – Brick Wall – and it's incredibly versatile. Depending on the colours you choose and they way you add them you can use it for any occasion and any recipient you can think of. It makes a stunning backdrop or an eye-catching feature. For this card I used the Embossed Embossing technique I taught in this month's Stamp Club – where you combine dry embossing with heat embossing. And I took the cue from my first sample and die cut the letter panel to tailor it for Father's Day – or at least for a Dad recipient.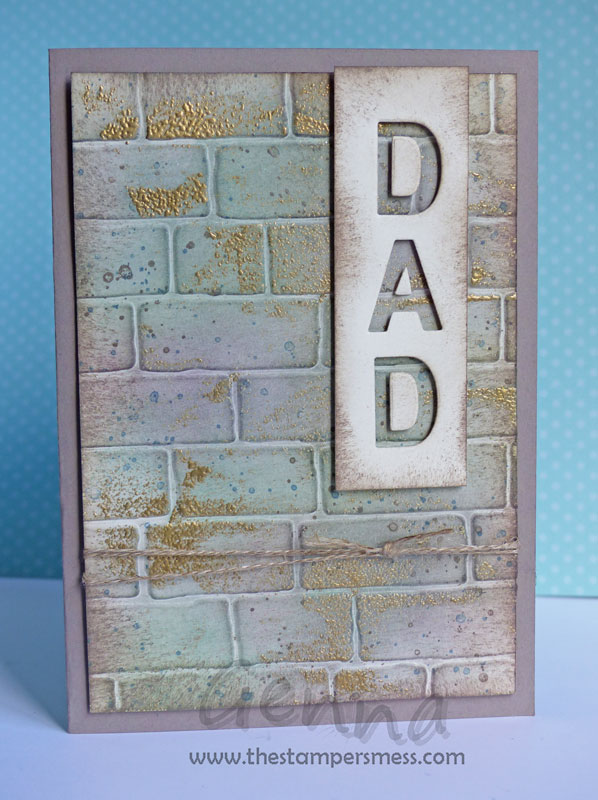 Well that's it from me, now it's time see how Kate Morgan will be celebrating the special dads in her life.
Don't forget, if you're already thinking about getting into gear for your Christmas crafting, the 2015 Holiday Catalogue goes live on 1 September. If you'd like a copy sent to you just let us know.
Cheers
Genna
If you find a broken link or have come to this blog hop from a different entry point, you can view all the participants below: