Everyone is welcome! Feel free to bring a friend.
We have a lovely group of ladies coming regularly to the morning session but the evening one is more sporadic so far.
Make a card (like the one below)
Meet new people
Make time for you!
This week you're in for a treat. I have some kits left over from the class I taught at the recent Stitches & Craft Show so we'll be making this card: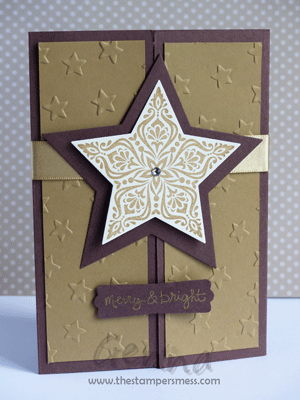 Complete with a 'belly band' and a decorated inside as well!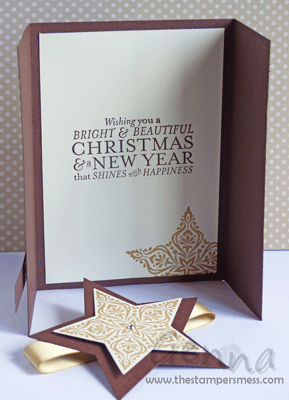 Just $5.00 per class.
Only an hour in your busy schedule.
No experience necessary.
No tools required
Loyalty rewarded with free classes.
The group will be held every fortnight on the 1st & 3rd Wednesdays of each month.
Choose 10am—11am OR 8pm—9pm
in NARRE WARREN
OR grab some friends and suggest a time that suits you better. I'm willing to start a new group if there are three or more starting members.
To book into the Wednesday MORNING group
(10am to 11am) use this button:

To book into the Wednesday EVENING group
(8pm to 9pm) use this button:

Cheers
Genna