My Mum's Mother's Day Card
It's about time I shared the card I actually gave my mum!
In the lead up to Mother's Day I created lots of suitable cards for mums. But I made those for specific classes, shared them in my newsletter, on Facebook or on my blog, so it just didn't seem right to give any of those to my mum on the day. I didn't want her to think she was getting it as an afterthought!
So here's the card I made especially for her. It starts off pretty, but quite simple: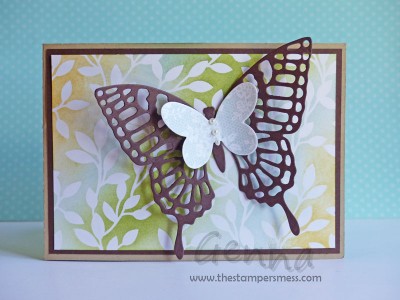 Then when you go to open it up…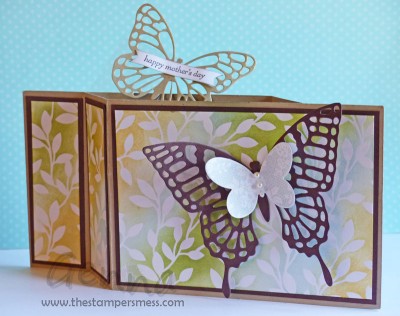 …up pops another butterfly carrying the greeting.
And because there really isn't an 'inside' to write in, I created a special panel on the back: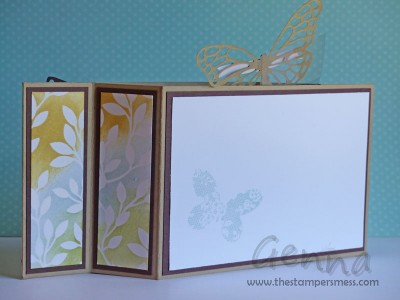 This style of card is called a Wiper Card because the mechanism that pops up is sort of like the windscreen wipers on a car.
The paper on the card is a sheet of the pre-embossed paper from the Sale-a-bration pack called Irresistibly Yours. I sponged it in a few different colours and the embossed pattern immediately became clear.
Because this paper is from Sale-a-bration it's no longer available BUT… the good news is that we have a pack very similar to it in the new Annual Catalogue: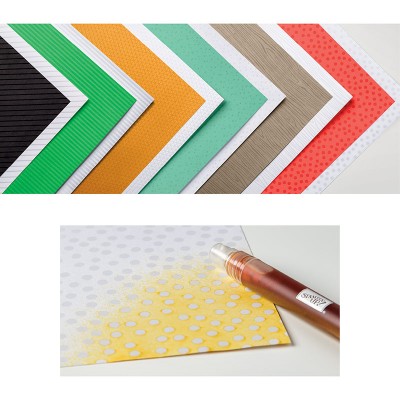 Colour Me Irresistible
(138439) $22.75
The coloured sheets have an embossed look, the white sheets are just waiting for you to colour them to make the patterns pop!
12 sheets total in 12″ x 12″ size: 6 single-sided designs in white,
1 each in Basic Black, Cucumber Crush, Delightful Dijon, Mint Macaron, Tip Top Taupe and Watermelon Wonder.
Cheers
Genna