Halloween at home!
You never know what you'll use your Stampin' Up! products for!
And this is a project I never expected to spend Halloween morning doing!  
I love Halloween! I know it's not traditional to celebrate in Australia but since I became a parent it's become an essential part of our family calendar. My boys love dressing up and getting into the spirit of all things spooky, creepy and downright horrid! 
And His Awesomeness loves it too. At some point he had the crazy idea to order a couple of polystyrene heads that he would chop the tops off, scoop out the insides and use as bowls! Odd indeed!
So on Halloween morning I found myself looking at two white heads, the tops cut off and various implements skewered through them. He'd even added a bit of tomato sauce to one of them.
I made a passing comment about having plenty of ink to take care of that sort of thing. He said 'Go for it.' And then I was stuck.
So I sponged, spritzed, flicked, smudged and drew with my markers and ink pads until I'd created something rather gruesome.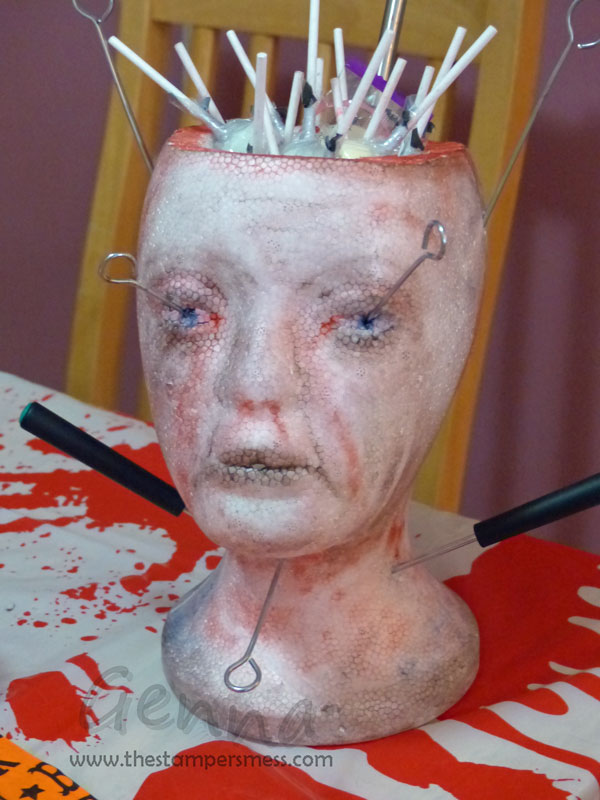 A Gifford-style Treat Dispenser!
This is the second one I did – because I couldn't have one looking all dressed up and the other plain white!
I decided less was more this time and it ended up looking like a tortured alien. 
I think I like this one the best of the two. What do you think?
 Note – I left the tomato sauce intact!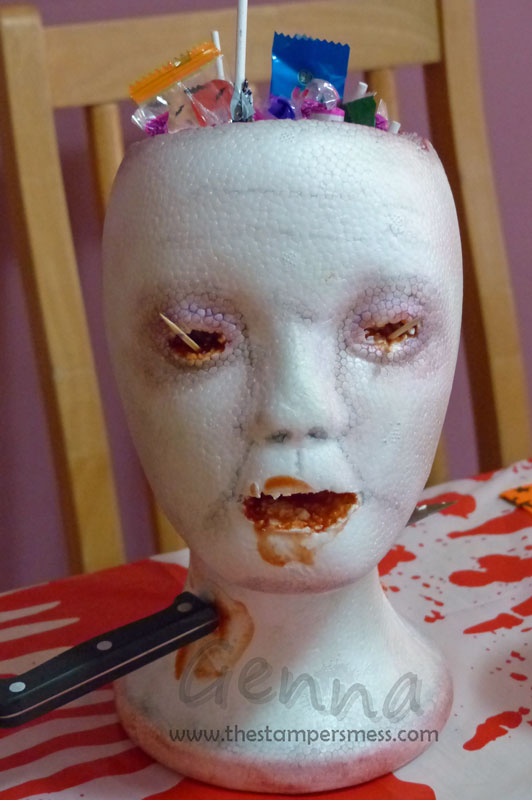 And would you believe this is what they both looked like when they were first delivered.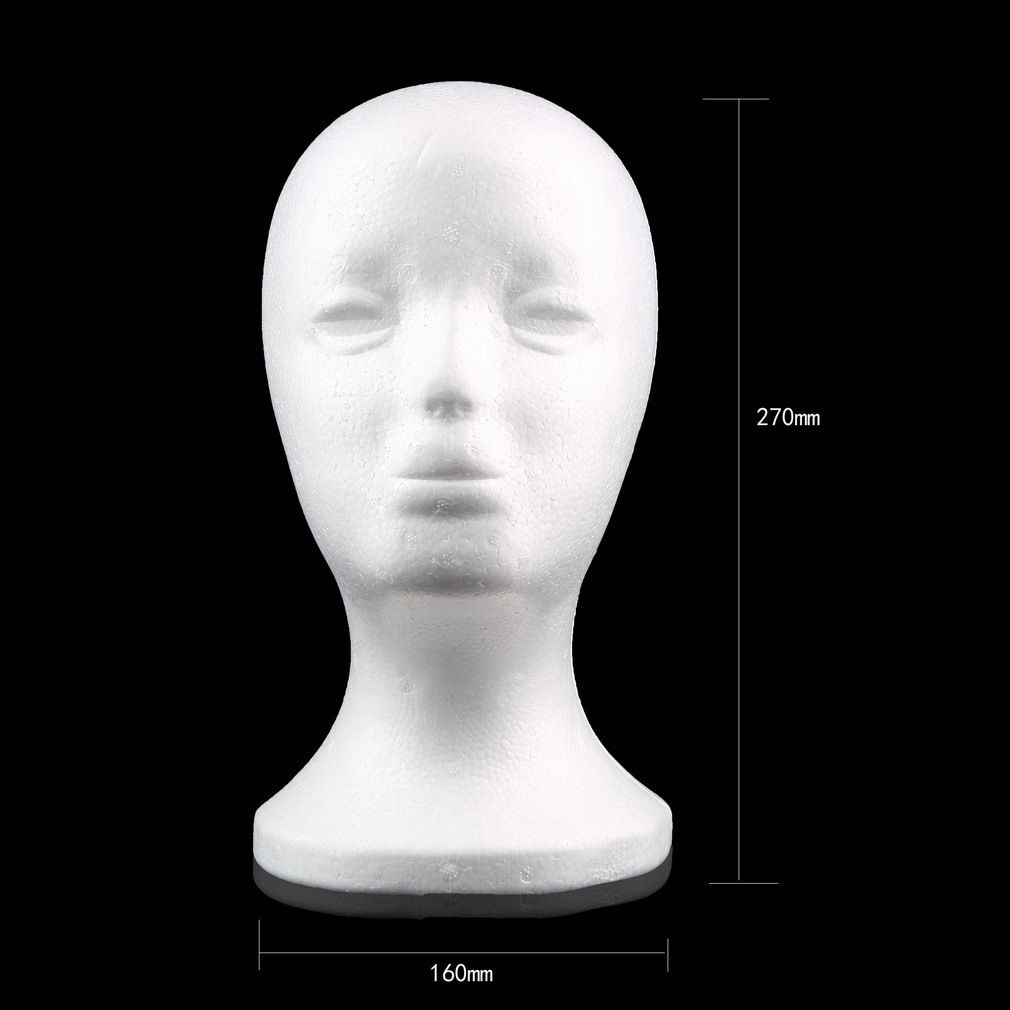 The colour change was great but what really made the difference was giving definition to the features. The nose on these is pretty much non-existent until you outline and shade it. And the eyes are completely lifeless. Can't have that!
And just to prove that my boys really do get into the spirit of things, here they are about to set off Trick or Treating in our little street.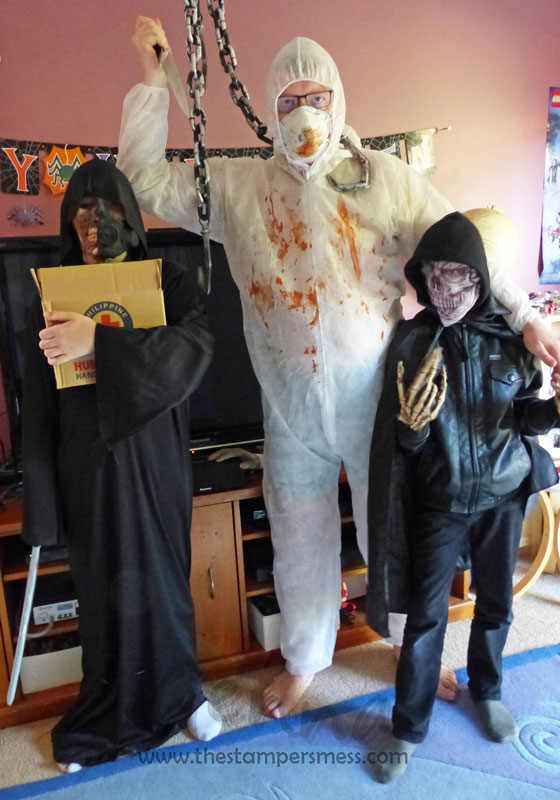 And here's Wonder Hubby waiting for anyone to venture nearby! Creepy!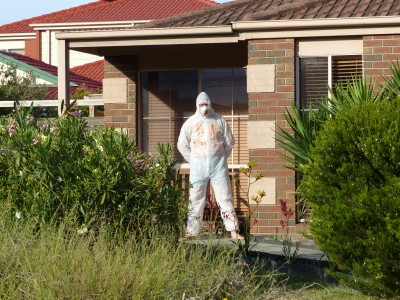 Cheers
Genna