New Catalogue Blog Hop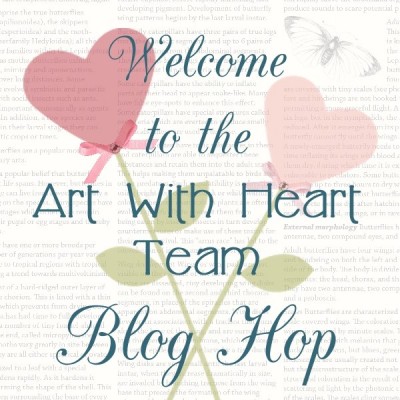 It's time for another Blog Hop with some of the very creative ladies on the Art With Heart Stampin' Up! team – one of the largest teams in Melbourne! But before I share my projects with you I also wanted to highlight the Join Stampin' Up! Special that's available until 30th June. 
STARTER KIT
Normally great value at $169 for $235 worth of products
NOW EVEN BETTER
It's still $169 but now you get $235 of the products of your choice
PLUS CHOOSE 2 STAMP SETS OF ANY VALUE
The Art With Heart team offers support, fun and friendship to anyone who would like to join us – whether you're interested in being a Hobby Demonstrator or a Business Demonstrator, or anything in between. It's up to you and we're here to share your journey in whatever form it takes.
Now on with the hop. Welcome to all those who've just come from Kayleen McLean's blog. With the new catalogue starting this month what better theme than to showcase our favourite BRAND NEW products.
On my first browse through the new catalogue I was delighted to find a whole range of stamps in the 'watercolour' style. This is a very forgiving style and it doesn't matter if your stamp isn't quite inked correctly or you get a bit wobbly with your stamping – it's all part of the rough and ready look. My favourite in this range is Watercolour Words because it includes some great feature greetings along with decent sized images: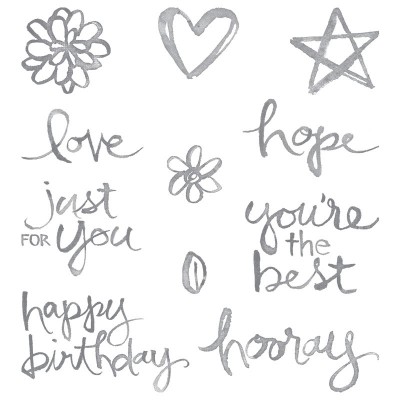 Watercolour Words (p117)
(138702) Photopolymer stamp set $45.00
My first card is one inspired by receiving my box of new goodies. I'd ordered three of the five colours of Thick Baker's Twine and when I pulled them all out of the box it struck me how much I liked the colour combination. And it was so quick and easy to put those colours together using this stamp set. For those coming along to my Catalogue Launch this week, this is one of the cards you can choose to make at my Card Buffet!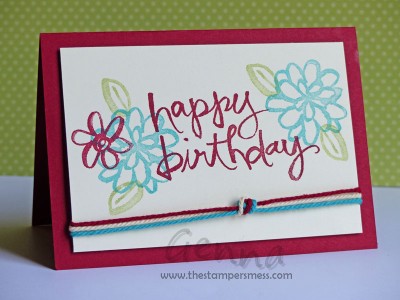 The next sample is a card we made at Stamp Club this week. I was teaching the Ombre Technique where you create an image using graduations of the same colour. And because this stamp is Photopolymer you can line up all those words without the need for a Stamp-a-ma-jig!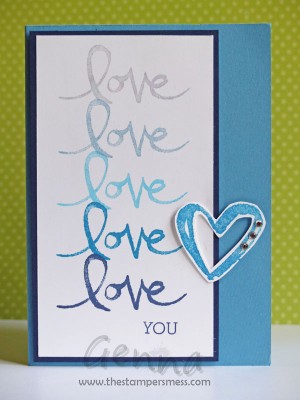 For my final sample I teamed Watercolour Words with another stamp in the range, the Watercolour Wash background stamp: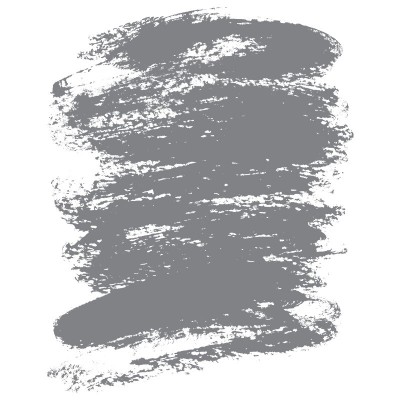 Watercolour Wash (p129)
(138704) Wood mount stamp $35.00
(139538) Clear mount stamp $26.00
This card was designed for my Create & Chat class yesterday.  It was the first time I used the new THICK Whisper White cardstock. I'm so so happy we now have a crisp white cardstock that's suitable for stamping and for using as a card base! Having it mostly white really makes the feature greeting pop! You might spot some of our new In Colours there too – Watermelon Wonder, Tip Top Taupe and Mint Macaron.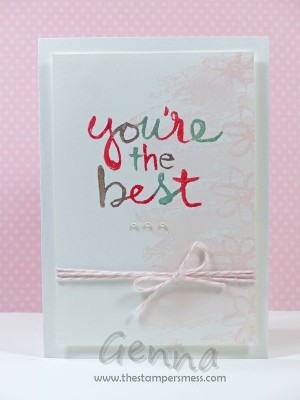 Before I go, I just wanted to give you a quick glimpse at some other stamps in the 'watercolour' style. Starting with a returning favourite from the last catalogue – the stamp that started it all off, and following with some fantastic 2-step stamps that allow you to build the image you want.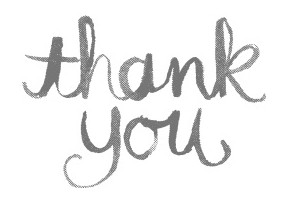 Watercolour Thank you (p18)
(15377) Wood Mount stamp $16.00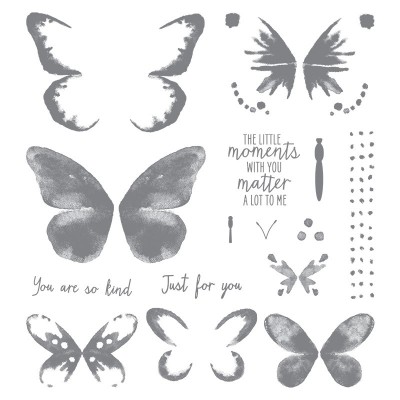 Watercolour Wings (p75)
(139424) Photopolymer stamp set $45.00
Garden In Bloom (p119)
(139433) Photopolymer stamp set $44.00
Well that's it from me, now it's time to head over and see what new products have been keeping Tina Gillespie busy at her crafting desk!
Cheers
Genna
If you find a broken link or have come to this blog hop from a different entry point, you can view the participants below:
22 Responses to New Catalogue Blog Hop